This week, CCIJ published a series of stories in a new collaborative journalism project about power, justice, and water in the Western United States. We also have big news from members Vanessa Offiong and Winston Mwale and a recap of our most recent photography training.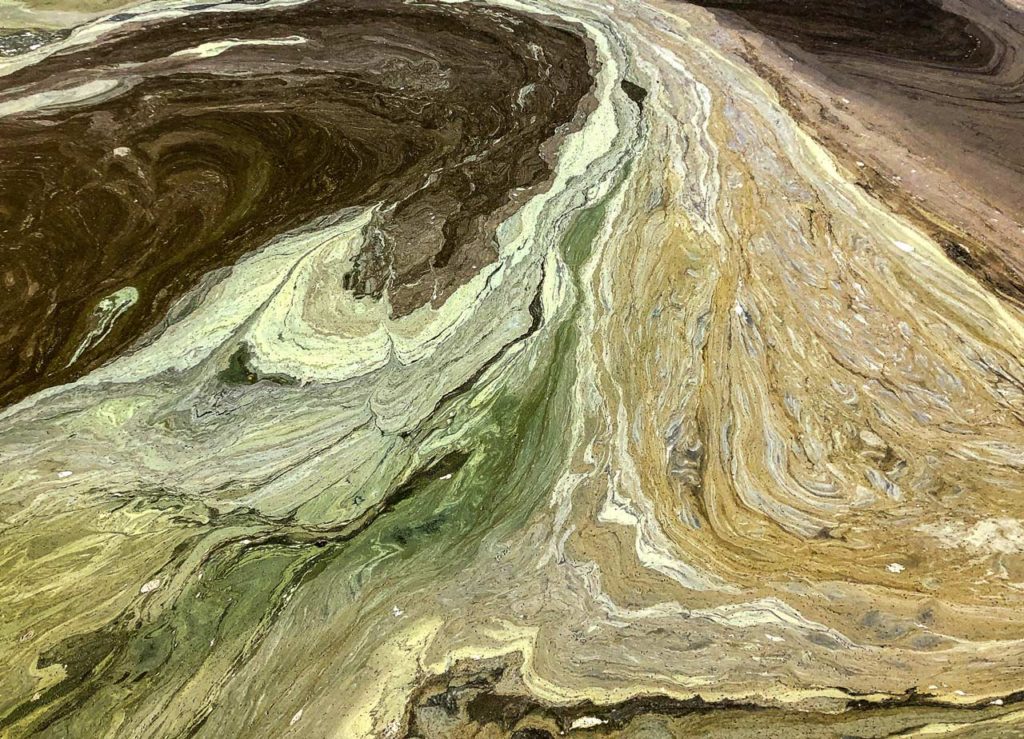 Tapped Out series published on our website
A new CCIJ project is live on our site! Tapped Out is a collection of stories coordinated by the Institute for Nonprofit News (INN) about power, justice, and water in the Western United States. Read stories from participating newsrooms that cover a variety of issues across the region. Read about indigenous peoples in California fighting for Clear Lake's water and dairy farmers in Oregon over-tapping the local water supply. This project was made possible by a grant from The Water Desk, with support from Ensia and INN's Amplify News Project. These stories are part of a collaboration that includes California Health Report, Circle of Blue, Columbia Insight, Ensia, High Country News, New Mexico In Depth, and SJV Water. Check out the stories and reports here.
Member Journalist Winston Mwale Wins Media Award in Malawi
CCIJ member Winston Mwale has been covering water issues in Malawi as well as hosting the Waterless podcast for CCIJ. Six months ago, he published an article in The Africa Brief detailing the water issues facing Malawi and the conditions that have led to the failure of Waterboards to secure clean water for its citizens. The failure between the government, waterboards leaves community members without piped water. This has led to many health issues. "Just when will the double-edged sword of unpaid bills by government agencies and non-revenue water facing Malawi's water boards disappear?" he asks. This past week, Mwale was awarded the Media Institute of Southern Africa (MISA) Malawi Chapter 2021 Media Award in Urban Water Development (electronic category) for this article. We want to congratulate him on his terrific work.
Read his piece here.
Member Journalist Vanessa Offiong publishes for CNN's As Equals Project
CCIJ member Vanessa Offiong Vanessa Offiong recently published her first story for CNN's award-winning "As Equals" Project, which focuses on gender inequality across the world. This article details the violence that women journalists face around the world. She speaks to journalists around the world, from Guatemala to Ghana to Finland. Some harassment starts with doxxing online which can often escalate into real-world violence. She reports that harassment has been reported at much higher rates by Black, Indigenous, and Jewish women. Here the personal accounts of the women she interviewed in her article. Offiong recently started working as a reporter for the "As Equals" project.
Danny Wilcox Frazier Photography Workshop
We were happy to see a number of our community members at Friday's Photography Conversation with Danny Wilcox Frazier. His informative conversation with CCIJ Innovation Director Jon Lowenstein gave us an insight into his award-winning techniques of photojournalism and documentary. Keep an eye out for our upcoming workshops. You can check out more of Danny's photo work here, and watch his documentary here. If you weren't able to make it to the talk and would like to view the recording, please contact w.sippel@ccij.io.