This week, register for our Metaverse Launch Party scheduled for August 25th! Also, check out recordings and materials from our last training and read about community member Raymond Joseph's recent journalism award.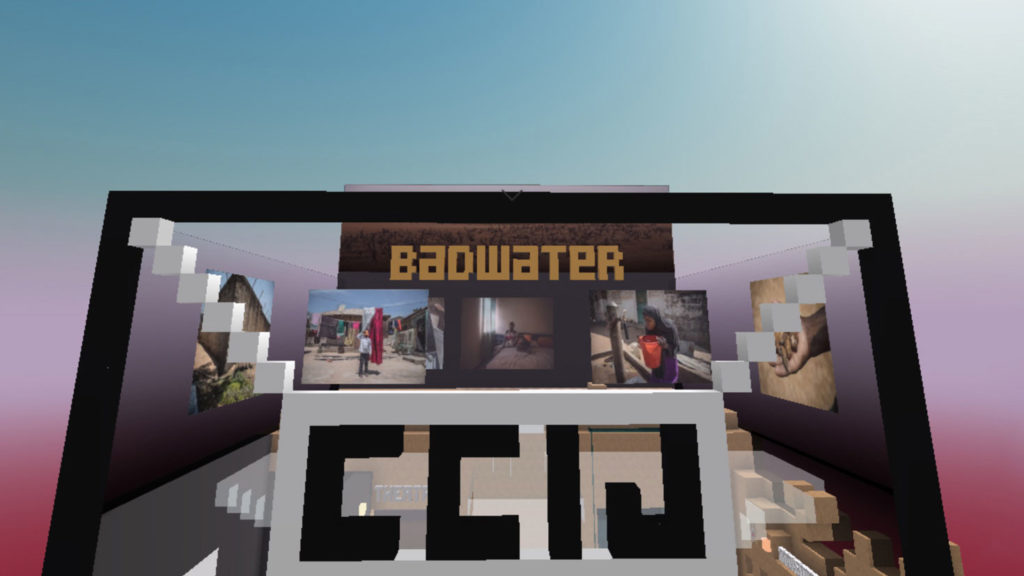 Register for Metaverse Launch Party
Save the date! On August 25th, we will be hosting a launch party to celebrate our step into the virtual Metaverse! This is a chance for us to celebrate a leap forward our organization is making into a collective virtual shared space. In May, CCIJ became the first journalism organization to create a space to publish members' work when it published Lamin Jahateh and Jason Florio's story about water access in The Gambia. CCIJ's Innovation Director Jon Lowenstein worked with designers Karen Eng and Lenara Verle to conceive and build the space. This event is meant to be a celebration with the whole CCIJ community. We'd love to see you there and tell your friends, family, and anyone else you think might be interested! Learn more about the event here.
You can register for the event here. You can email intern Willa Sippel at w.sippel@ccij.io with any questions.
CCIJ Training Materials Available
Last week, we had a successful training, led by award-winning editor Yaffa Fredrick and independent journalist, Sonja Smith, on "How to Write a Winning Journalism Proposal." We now have the materials from the session available to anyone. You can find the recording of the event here. During this session, attendees had the chance to learn the essentials of applying for grant funding for stories and ways to make their applications stand out. To review the basics of what was covered, you can also read the one-page write-up (courtesy of intern Kyra Steck). This helpful sheet is a good reminder for all journalists, new and old when applying for funding. And lastly, here you can find the slides used in the presentation. Keep an eye out for our upcoming trainings!
Member Journalist Raymond Joseph wins Courage in Journalism Award
CCIJ community member Raymond Joseph and his editor, Nathan Geffen, were awarded the Nat Nakasa Community Media Award on Sunday from the South African national editors' forum. These awards were given to journalists who, according to SANEF, "have shown courage and tenacity in the face of enormous challenges." The forum cited Joseph and Geffen's work at GroundUp, an independent South African news agency based in community journalism. Their reporting has led to policy change through many groundbreaking stories, especially relating to corruption in the South Africa National Lottery Commission. This very prestigious recognition is well deserved.
Read more about their win here.
These awards couldn't be more pertinent as the keynote speaker at the event, Hopewell Chin'ono, was denied a passport to travel from Zimbabwe in retaliation for his courageous work, and instead gave an impassioned speech virtually. You can learn more about his circumstances here.